Today's short post from spine-health.com (see link below) looks at the links between chronic back pain and neuropathy (nerve damage). So many people suffer from both back pain and neuropathic pain that the links seem obvious. A trapped nerve in the spine can lead to nerve damage on a wider scale - that seems pretty logical but very often patients are treated for either back pain or neuropathy but seldom both together. Where back pain is involved, finding the damage in the spine is essential to preventing neuropathic problems developing - very often, curing the back problem prevents the nerve pain. The problem arises when it's left too long and the nerve pain/damage becomes permanent. It's very confusing for patients caught between a rock and a hard place. They go to the rheumatologist for their back problems but unless the pinched nerves are glaringly obvious, they join a long list of back pain patients who basically take pain killers and a course of physiotherapy and are left to get on with it. Ignoring the potential for developing nerve damage can leave them untreated for years and condemn them to years of pain, which although spine-related, is affecting their nervous system through out their body. You need to stay on top of your case and...without being aggressive...ask the right questions of your doctor. Similarly, if you feel you have had both back pain and neuropathy for years but they have both been treated separately, you need to push for a more holistic approach. This article gives you much of the background information you need and the links are very useful.
All About Neuropathy And Chronic Back Pain
By Ralph F. Rashbaum, MD Peer Reviewed 2017


Neuropathic pain is distinct from other types of pain. If a person breaks a bone, pain signals are carried via nerves from the site of the trauma to the brain. With neuropathic pain, however, pain signals originate in the nerves themselves.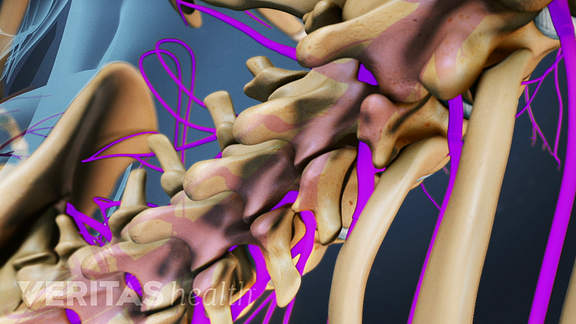 Neuropathic pain often occurs as a result of nerve damage or dysfunction. Read more details on how it affects Spinal Cord and Spinal Nerve Roots

How Neuropathic Pain Develops

In many cases, the nerves become damaged or dysfunctional after responding to an injury or trauma, causing hypersensitivity to pain. The nerves then send faulty signals of pain even when the injury has healed. The initial injury can occur in either the peripheral or central nervous system.

See Pain Signals to the Brain from the Spine



Neuropathic pain, or neuropathy, is a chronic condition, meaning it does not go away. Instead, the pain becomes the disease process. The terms sensory peripheral neuropathy and peripheral neuritis are sometimes used to describe neuropathy affecting the peripheral nerves.

See Chronic Pain As a Disease: Why Does It Still Hurt?

An estimated 7 to 10% of people have neuropathic pain.1 This article examines neuropathy and chronic back pain, and how the two conditions are related.


In This Article:


All About Neuropathy And Chronic Back Pain
Understanding Neuropathy Symptoms
Anatomy Of Nerve Pain
Types of Back Pain
Causes of Neuropathic Pain Video
Video: Understanding Different Types of Back Pain

When Back Pain Causes Neuropathy

Neuropathy can result from any type of pain that compresses or impinges on a nerve. A herniated disc, for example, could press against a nearby nerve, causing pain. Neuropathic pain originating from the back or spine may include:
Chronic pain radiating down the leg (lumbar radiculopathy, or sciatica)
Chronic pain radiating down the arm (cervical radiculopathy)
Pain following back surgery that starts gradually and persists, commonly called failed back surgery syndrome

See Radiculopathy, Radiculitis and Radicular Pain

Diabetes and regional pain syndrome (RPS), are common causes of neuropathy. Additional causes of include injury, disease, infection, exposure to toxins, and substance abuse. It is not always possible to pinpoint the cause.


Why Early Treatment is Crucial

Early treatment is important, since more aggressive treatment may be needed if symptoms are not addressed soon.

See Treatment Options for Neuropathic Pain

Over time, exposure to significant pain can cause changes to the central nervous system that make the body become more sensitive to even slight touch—a phenomenon known as central sensitization.

See Medications for Neuropathic Pain

As with other types of chronic pain, delays in treatment may also make other health problems more likely. Depression, anxiety, difficulty sleeping, and an inability to work and take part in other activities are some health issues associated with untreated neuropathy.

See Additional Treatments for Neuropathic Pain

References:
Van hecke O, Austin SK, Khan RA, Smith BH, Torrance N. Neuropathic pain in the general population: a systematic review of epidemiological studies. Pain. 2014;155(4):654-62.
https://www.spine-health.com/conditions/chronic-pain/all-about-neuropathy-and-chronic-back-pain