Today's extremely useful post from
herb.co

(see link below) is ideal for those chronic pain patients who have decided to take the step to take marijuana for their pain problems. The next question is...what sort of marijuana do I need and how am i going to take it? Thankfully, someone has taken the trouble to identify the various marijuana strains best used for tackling chronic pain and presented them in this article. Now taking the step to taking marijuana or cannabis products can be a huge deal but as state and national laws begin to relax across the world, getting hold of it has at least become easier. Now, which sort of marijuana do I need to work best for me? This article provides some of the answers and can form an ideal base for further research and discussion with others who have tried these out. It's a process but at least you now have some necessary advice to help you on your way towards freedom from pain.
The Best Strains of Marijuana For Pain Relief
Anna Wilcox Sep 20, 2015

When it comes to using marijuana for pain relief, not all strains are created equal. We show you which is best strain to help with pain management.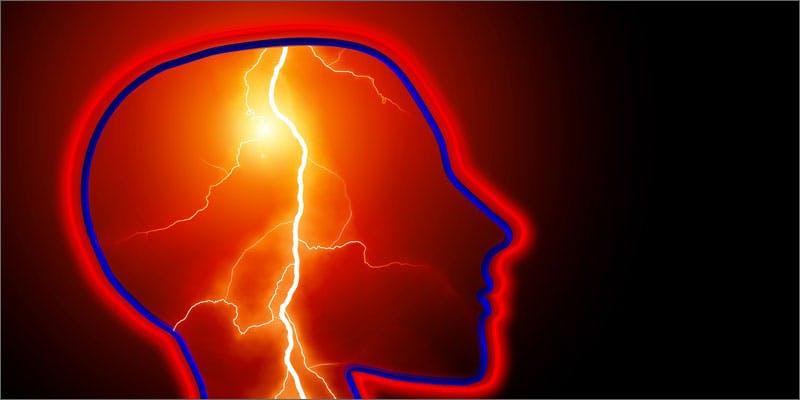 Photo credit: Pixabay

Chronic pain is one of the most difficult ailments to manage. Overwhelmed in a storm of over-the-counter and prescription painkillers, many patients are deciding to go the natural route: smoking marijuana for pain management.

When it comes to using marijuana for pain relief, not all strains are created equal. Some cannabis strains will keep you tossing and turning at night. Yet, others will ease away nerve pain and muscle tension. This article aims to show you which is which, and help you find the best strain for pain.
Using Marijuana for Pain Relief
Both of the most common compounds in marijuana
ease
pain
.
Believe it or not, research is showing that marijuana may interact with your pain-signaling cells. Both THC and CBD are strong anti-inflammatories. They also interact with other pain systems in your body.
If you'd like to learn more about THC and CBD, check out these awesome resources:
Taste The Pain Away


It's not only THC and CBD that are valuable for relief. The flavor and aroma molecules in your plant are also potent natural medicines.
Yep, that's right. That famous skunky weed aroma is a sign of an incredibly nutritious plant.
Flavor molecules are called
terpenes
, and they're found in all plants. Every fruit, vegetable and herb that you eat owes its flavor to terpenes. Some terpenes are vitamins. Vitamin K, for example, is actually a terpene.
Marijuana is not only loaded with powerful antioxidant cannabinoids but is full of healthy terpenes. Terpenes are different from strain to strain. In fact, each strain has its own specific terpene profile. This is the reason why flavors and scents are so different from strain to strain.
Unfortunately, these flavor molecules are also a bit tricky. Environmental conditions like soil, light exposure, and temperature all affect terpene development. While different strains tend to produce different terpenes, it takes a lot of TLC to get plants to express their flavor profiles to the fullest.
Strains For Wounds, Muscle, and Back Pain
Cramps, spasms, pulled tendons, and slipped disks in your back are types of
musculoskeletal injuries
. Marijuana eases muscle, joint, and injury-related pain. There are many strains that can help ease the inflammatory pain associated with musculoskeletal issues.
We also encourage you to give cannabis
topicals
a try. A topical is an infused cream, lotion, or salve that you apply directly to the skin. The activated compounds in this marijuana cream will relieve pain, inflammation, and muscle tightness in a localized area.
Afghan Kush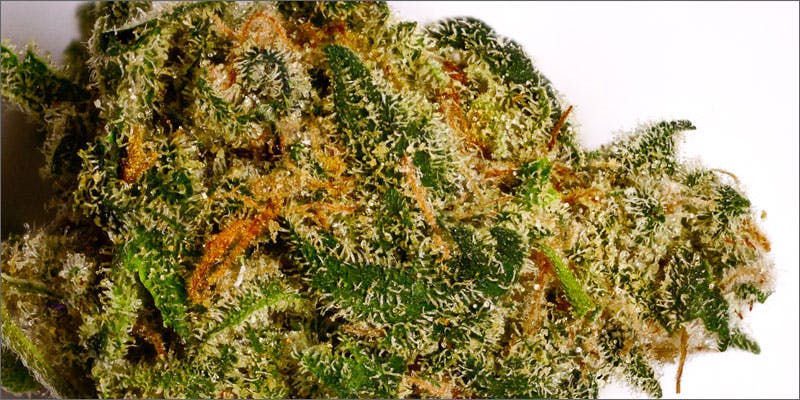 If you're looking for a powerful general pain reliever, Afghan Kush just might be the strain for you. Nearly 100%
indica
, this strain is native to the Kush Mountain Region in the Middle East. Featuring a strong, pungent aroma, even the vapor of this flower will keep you locked on the couch.
Because this strain is a potent indica, the effects will be felt mostly in the body. In fact, this is what makes it so great for those seeking pain-relief. Not only is this little lady loaded with pain-fighting THC, but it's also chock full of analgesic and anti-inflammatory terpenes. Particularly terpenes Humulene and Caryophyllene.
Their names may be hard to pronounce, but these potent flavors are the culprits behind the pungent and spicy hop aroma of Afghan Kush.
Caryophyllene has also shown anti-cancer effects. This may make strains like Afghan Kush a good choice for patients hoping to manage cancer pain. Other strains high in caryophyllene include Hash Plant, Maui Waui, and Super Sour Diesel.
Here's A Breakdown of the Pain-Fighting Flavors and Cannabinoids In Afghan Kush:
White Widow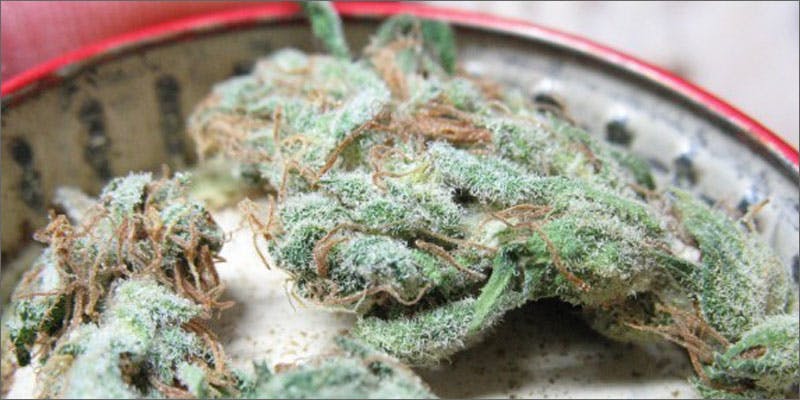 A true White Widow is a 50/50 cross between a pure sativa and a pure indica. The result is an extremely well-balanced and potent hybrid. Inheriting the best from both sides, this strain creates an uplifting and euphoric buzz while still easing away pain.
Unlike Afghan Kush we've featured so far, White Widow's powerful unique high comes from several calming aroma molecules. Specifically, Linalool. Linalool is the terpene that gives lavender it's famous therapeutic scent. It also happens to be a powerful
pain reliever and anti-inflammatory
.
But, we won't just let the science speak for itself. Here's what people had to say about it on Leafly, the World's Largest Strain Finder:
"This is definitely as the other reviews have said. A very gentle but euphoric high. I am really looking for pain relief and it does work pretty well for me on that score. It is very relaxing. I find it a bit hard to think logically when using it so I would likely keep this for special times where I want to be awake and happy but nothing important needs to happen. It does give me terrible dry mouth"
"Incredible. If you want to get high, fight pain, or take a nap it's the perfect strain. Definitely a perfect hybrid mix. Dense nugs. One I'm keeping in my medical rotation."
"Definite Class A strain. Bright green, orange bristles are distinct. Euphoria and Energy are the main affects I experienced. I have a migraine disorder and this weed is perfect for relieving pain and getting your spirits up."
Here's A Breakdown of the Pain-Fighting Flavors and Cannabinoids In White Widow:
| | | |
| --- | --- | --- |
| Flavor: | Pain: | Inflammation: |
| Lavender | Linalool | Linalool |
| Mango | Myrcene | Myrcene |
| Pine | Pinene | Pinene |
| — | THC | THC |
Additional Strains for Wounds Muscle and Back Pain:
Neuropathic Pain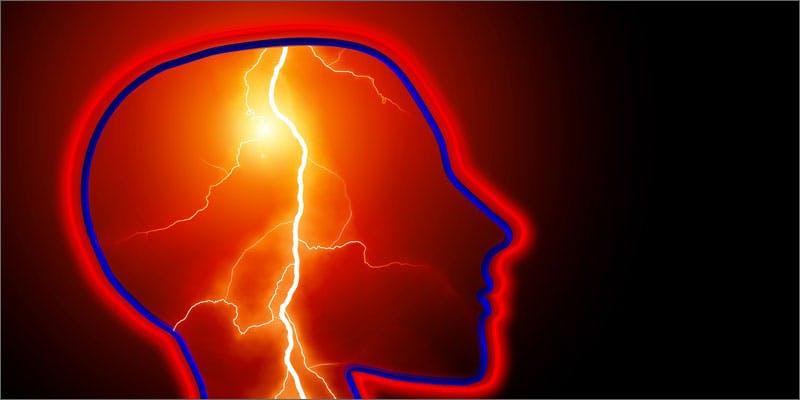 Neuropathic pain, also known as nerve pain, affects more than 3 million Americans every year.
There are two primary causes of chronic, neuropathic pain: tissue damage and damage to the central nervous system. Basically, car accident victims and Fibromyalgia patients alike are familiar with this life-changing symptom.
Studies show that low doses of vaporized cannabis can
significantly help
neuropathic pain. If you experience tissue damage from an accident, consuming cannabis and applying a topical can ease inflammation and numb a localized area.
In the case of issues with the Central Nervous System, using marijuana may also be able to help. THC and CBD are documented to
relieve nerve pain
caused by Multiple Sclerosis and similar diseases. They do this by reducing inflammation in the brain as well as by regulating pain signals released by your cells.
All of the below strains have high levels of neuroprotective terpenes. Some of these terpenes may amplify the natural preventative properties of THC and CBD. Patients who may benefit from these strains:
Accident and Injury Victims
HIV/AIDS Patients
Fibromyalgia Patients
MS Patients
Cancer Patients
Here are a few strains that may help ease nerve pain
Jack Herer
Named for the famous activist and author, Jack Herer is a sativa-dominant hybrid truly deserving of the title. A favorite seemingly all around the world, this happy flower has uplifting and energizing effects. While indicas are typically the weed species of choice for chronic pain, this strain has a few pain-fighting tricks up its sleeve.
A well-grown Jack H. is full of natural painkillers. THC is just one of the analgesics in this strain. The others? You guessed it. Terpenoid nutrients.
One of the primary terpenes in Jack Herer is Pinine. Pinine is responsible for this strain's woody, Pine-Sol taste. In
recent studies
, pinene has been proven to have antitumor effects. In fact, a
2013 study
showed that pinine was effective in preventing cancer cell proliferation in the brain.
When grown hydroponically
, this strain has shown soaring levels of other neuroprotective terpenes as well. These flavor compounds help reduce stress and tissue inflammation. When you smoke or eat some Jack Herer, you're consuming these medicinal terpenes along with it. These powerful nutrients help keep your brain healthy and ease pain.
Here's A Breakdown of the Pain-Fighting Flavors and Cannabinoids In Jack Herer:
| | | | |
| --- | --- | --- | --- |
| Flavor: | Pain | Inflammation | Neuroprotection |
| Pine | Pinene | Pinene | Pinene |
| Mango | Myrcene | Myrcene | |
| Pepper | Caryophyllene | Caryophyllene | Caryophyllene |
| Hops | Humulene | Humulene | |
| — | THC | THC | THC |